Tin is an exciting metal with significant value potential in a growing global market.
Technology
In 2017, more than 5,000 scientific papers and tin technology patents were published, which demonstrates a strong future for this metal.
Energy uses and technologies are the strongest new use drivers, with tin additions to lead-acid batteries and solder used for joining solar cells already benefiting.
Over the next decade tin has many opportunities in lithium ion and other batteries, solar PV, thermoelectric materials, hydrogen-related applications and carbon capture.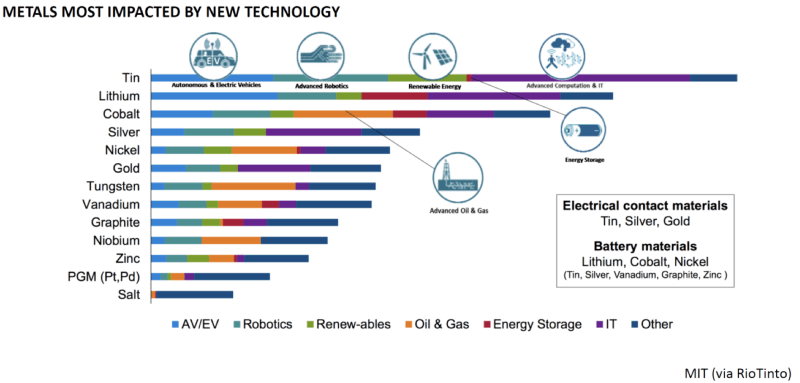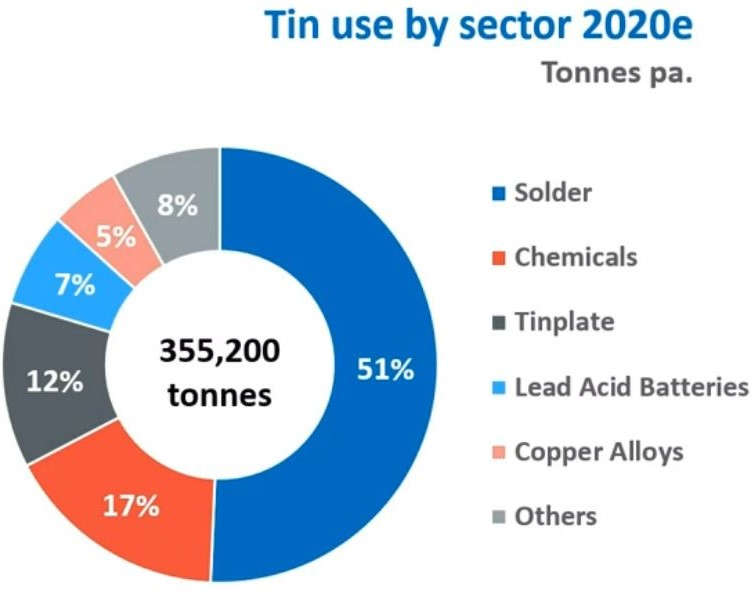 Supply Shortfall
Data from the International Tin Association clearly indicates an expected shortfall in the supply of tin. Elementos is part of the 'rest of world' producer market. The two tin projects we are currently working on in Spain and Australia will give our company a solid footing to meet some of this shortfall.These projects will give Elementos a clear competitive advantage in the global tin market.
Figure 1. Refined Tin Supply and Demand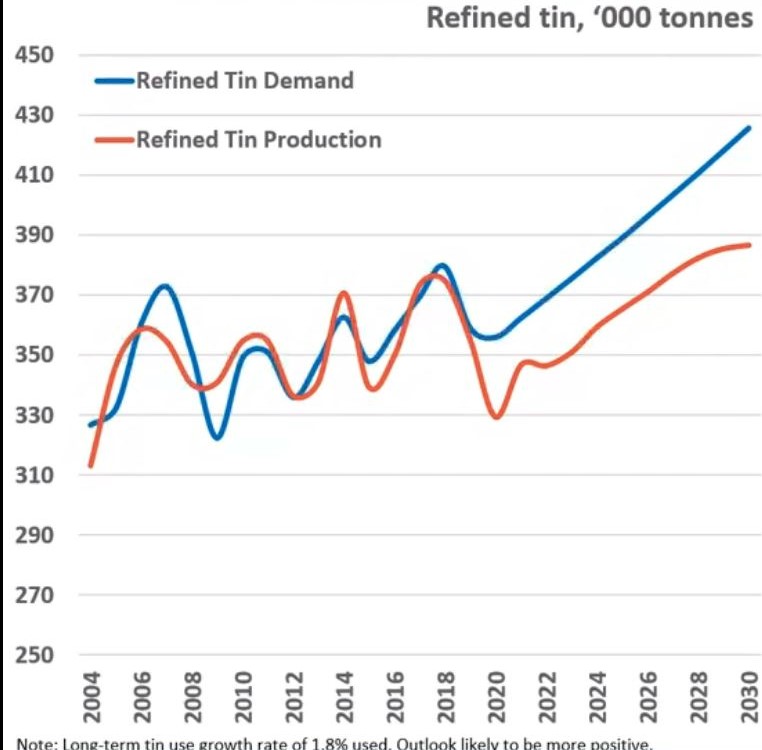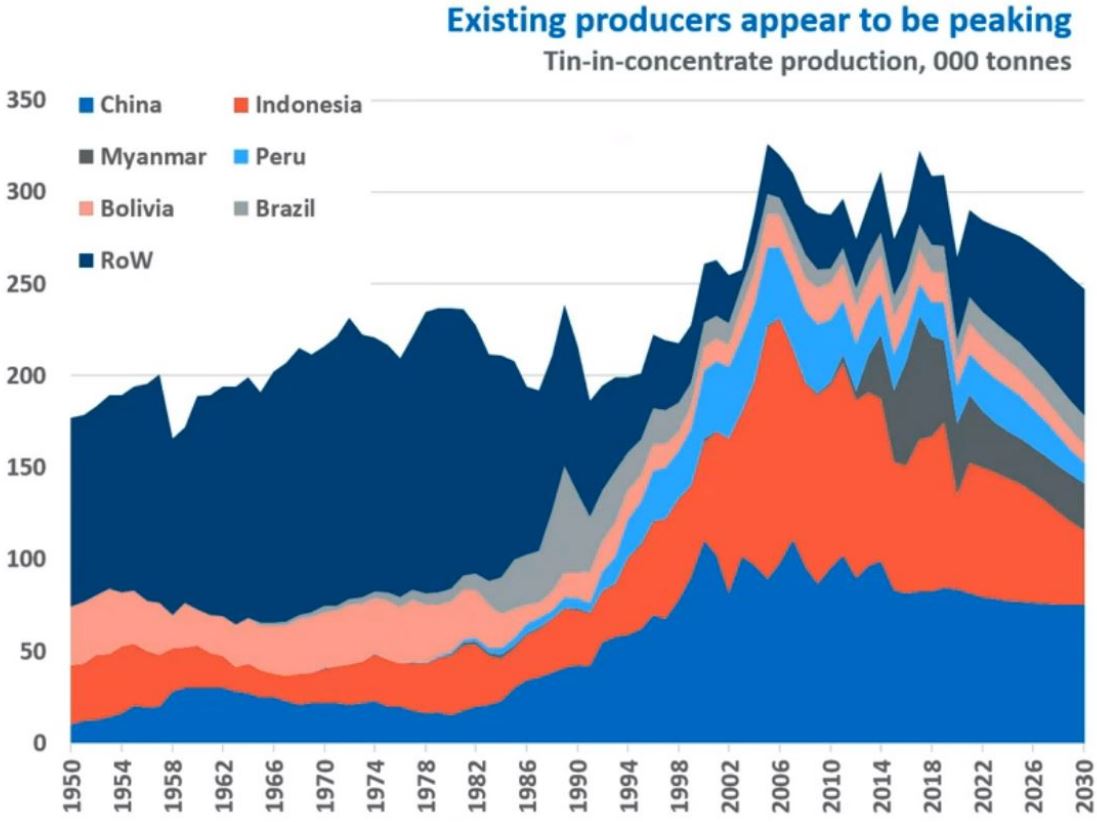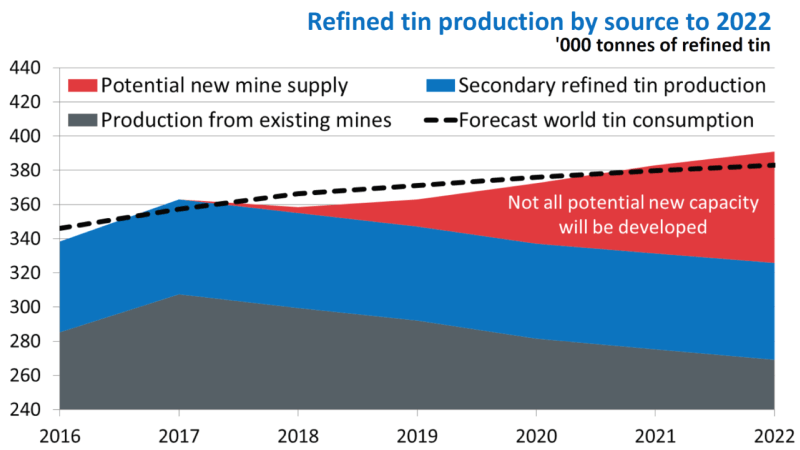 Market Price Outlook & Growth
Tin has historically been a steady performer in a number of markets. The anticipated future outlook for tin value on a global scale appears positive.
Figure 2. Refined Tin Consumption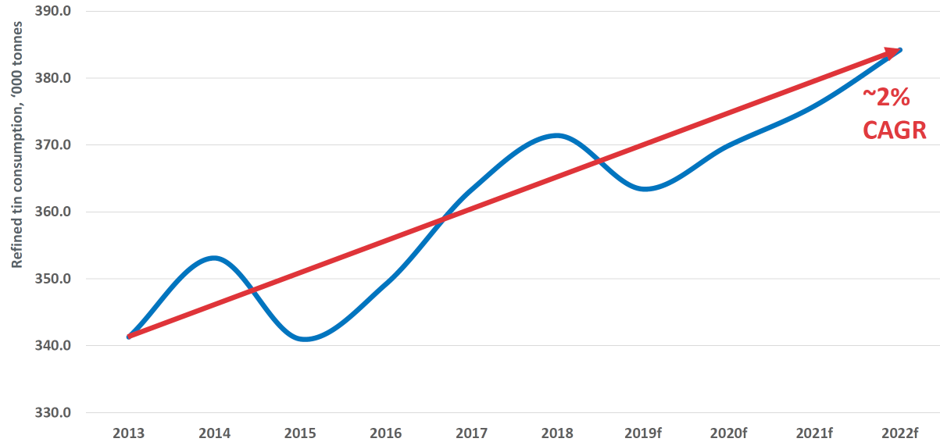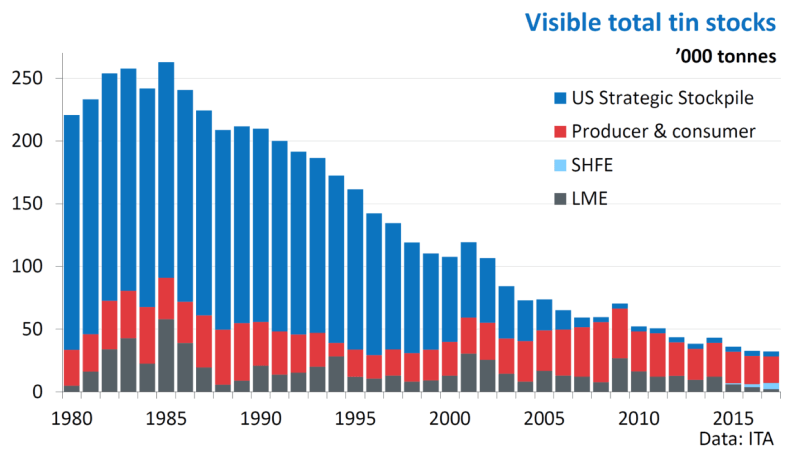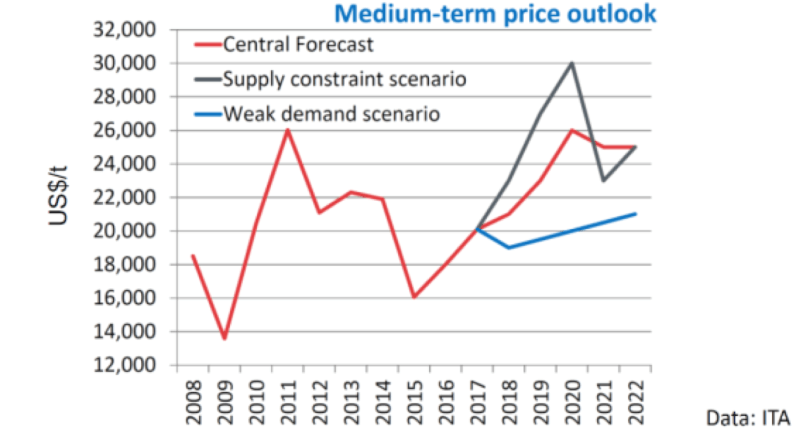 International Tin Association
Elementos Limited is a member of the International Tin Association. This organisation's commitment to delivering excellence in tin research for global producers is second to none. We're proud to be delivering on the future of tin alongside the ITA, with a focus on creating sustainable, responsible projects.
If you would like more information on the ITA or the tin market, feel free to view their tin market flyer.
This information is not intended to be interpreted as investment advice. Please seek unbiased advice from a professional broker or financial adviser before making your decision to invest.